Conquest Games specialises in 28mm Medieval and fantasy gaming miniatures. Enlisting the services of well established commercial artists and some of the best sculptors in the business we endeavour to produce a range of miniatures that will satisfy every gamer's needs.
Please note: All of our miniatures come unpainted, and some may require assembly.
31st March 2017 - The dead are rising. Check out the webstore for two new blisters containing both foot and mounted barrow wights...
Four ancient warriors risen from the grave ...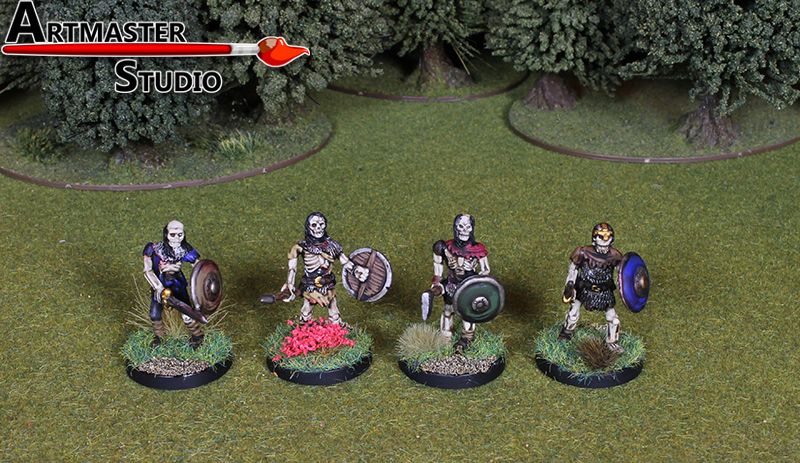 And two mounted warriors on their undead steeds...
Next month should see us adding to our basing materials courtesy of our good friends at Renedra. There should also be a few more additions to the Robin Hood : Wolfshead range. Work is coming on apace with the Medieval Knights box set. We should have some photos for you in a few weeks' time.

We no longer accept credit card payments through the gateway on our webstore. We can however still accept credit cards via Paypal.